IN-RING SEGMENT: AJ STYLES & DANIEL BRYAN
Excellent and passionate promo from Daniel Bryan, except he lied about taking it from Styles at Crown Jewel. AJ says his Pelé kick to DB was on purpose. Bryan said "I am 100% honest", but he just lied about gong to Crown Jewel. AJ SAYS LET'S DO IT NOW! Shane McMahon IS GONNA LET IT HAPPEN I THINK! Well THAT'S a way to get out of that situation! FUCK YEAH!
Daniel Bryan Promo Rating: Seven Stone Colds
AJ Styles Promo Rating: Five Stone Colds
WWE CHAMPIONSHIP MATCH: DANIEL BRYAN VS. AJ STYLES (c)
I'm guessing a non-finish tonight and a rematch at Survivor Series. But this is AWESOME. Back from commercial, AJ counters the Yes! Kicks with a Dragon Screw. The Dragon Screw is such a cool-looking move. Bryan's knee becomes the story of the match. I think to even out the crowd reaction tonight since they're in Georgia, AJ is wrestling more of a heel style, slowly working over Bryan's knee.
Bryan makes his inevitable comeback, but as he goes for a reverse superplex off the top turnbuckle, AJ counters it midair and lands on Bryan. That looked NASTY. Back from commercial, and both guys are looking beat up, intense, determined, and PISSED. They're really beating the shit out of each other outside the ring. AJ looked like he was gonna do a Styles Clash from the top turnbuckle, but Bryan turns it into a hurricanrana.
Bryan is limping badly on his left knee, but he's still kicking with it… oh shit! Well he was kicking with it until AJ did another Dragon Screw, this time on the middle rope. WOW Bryan just did a modified Tiger Suplex into an arm bar into the Yes! Lock!! Bryan gets AJ in the Triangle Choke but AJ turns it into the Styles Clash! Instead of going for the pin he does the Calf Crusher on the injured left leg. Bryan taps!!!! Holy shit!!!! Woooooow. Wow wow wow. I did not see that happening. They hug and raised each other's hand in a terrific moment until SAMOA JOE ATTACKS AJ! COQUINA CLUTCH! Bryan helps but Joe attacks his injured leg. Joe raises the title, and I think we'll get a triple threat match for the title at Survivor Series.
Adorable Adrian Adonis pointed out that Bryan tapping may have been a receipt for backing out of Crown Jewel. I hate to admit he's probably right, because I really wish they wouldn't be that petty, but when have you ever seen Bryan tap out?
Match Rating: Nine Gold Medals
Samoa Joe Destruction Rating: Seven Braun Strowmans
Paige tries to convince Charlotte Flair to captain the SmackDown Live women's team at Survivor Series.
TRICK OR STREET FIGHT: BIG E VS. CESARO
THE BROOD! Big E as Gangrel is money. Big E snaps a candy corn kendo stick over Cesaro. It takes about a minute and a half for everybody to get involved. Big Show clears the ring. Sheamus smashed a plate of pancakes into Kofi's face and Big Show holds Woods' face in the apple-bobbing barrel. Then Big E gets slammed on a pile of pumpkins. Yes, really.
You know what? Fuck it, this is fun. Sheamus looks totally ready for Samhain. He also goes through a table. THE BROOD SPRAYS BIG SHOW WITH THE MYSTERIOUS RED LIQUID! BIG E SPITS IT IN CESARO'S FACE! BIG ENDING! Big E wins! I almost hate to admit I enjoyed that.
Match Rating: Six Gold Medals
Rey Mysterio, Randy Orton, and Jeff Hardy, cut terrible promos backstage, while Miz does a pretty good job, calling Hardy the long lost member of ICP. Shane says if the SmackDown finalist loses to the Raw finalist, they will no longer have a home on SmackDown Live.
Samoa Joe replaces Bryan at Crown Jewel. I should have guessed that would happen after that attack.
UNITED STATES CHAMPIONSHIP MATCH: R-TRUTH w/CARMELLA VS. SHINSUKE NAKAMURA
Graves: "I also heard that Dillinger reinjured his fingers counting." I love that Truth is being showcased again, if even for a short time. He's such a terrific performer. DANCE BREAK!
Truth is bringing out the best in Nakamura. These two are having a hell of a match. Nakamura's style seems to have gotten lazy since he came to the main roster, but he looks terrific in this match. Inevitably he hits the Kinshasa for the win, but damn Truth looked great.
Match Rating: Seven Gold Medals
IN-RING PROMO BECKY LYNCH
Becky cuts an incredible promo on Ronda Rousey. I love the shirt. I love everything about Becky Lynch right now.
Promo Rating: Ten Becky Lynches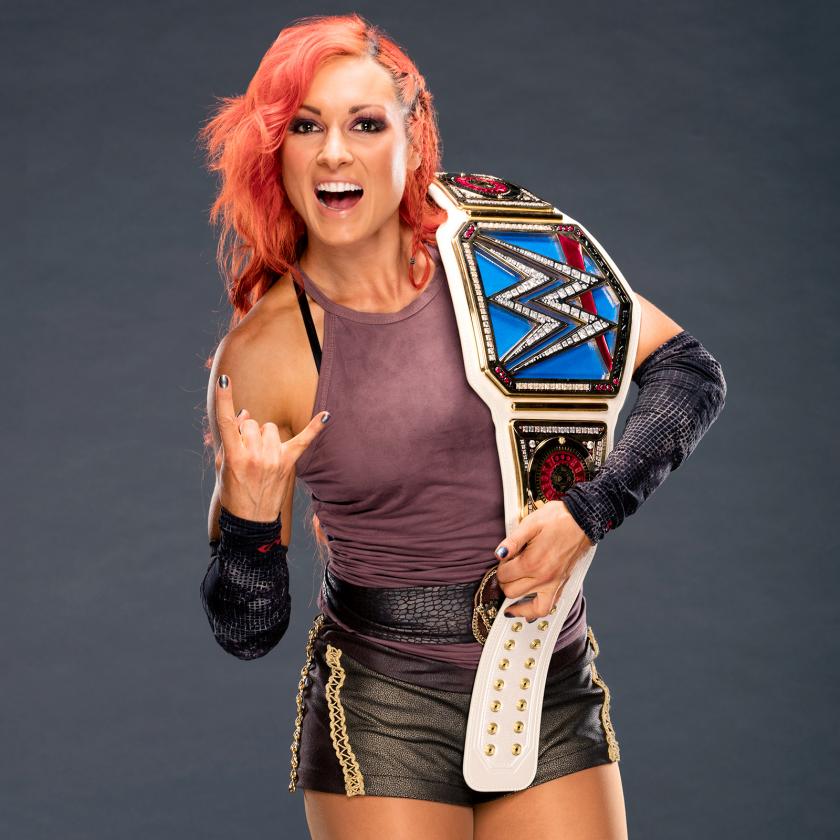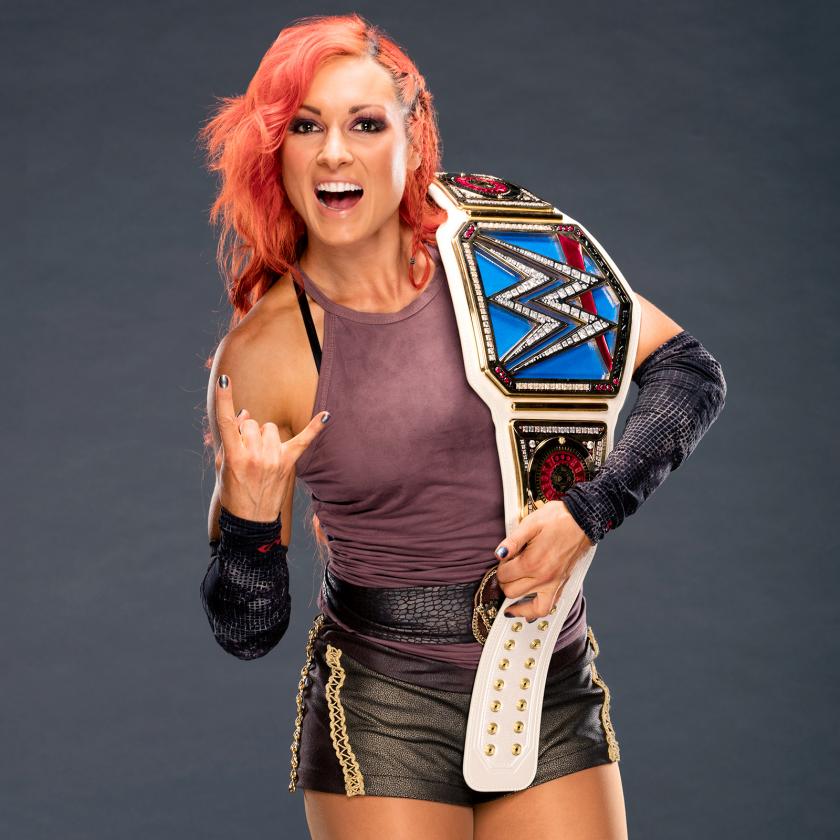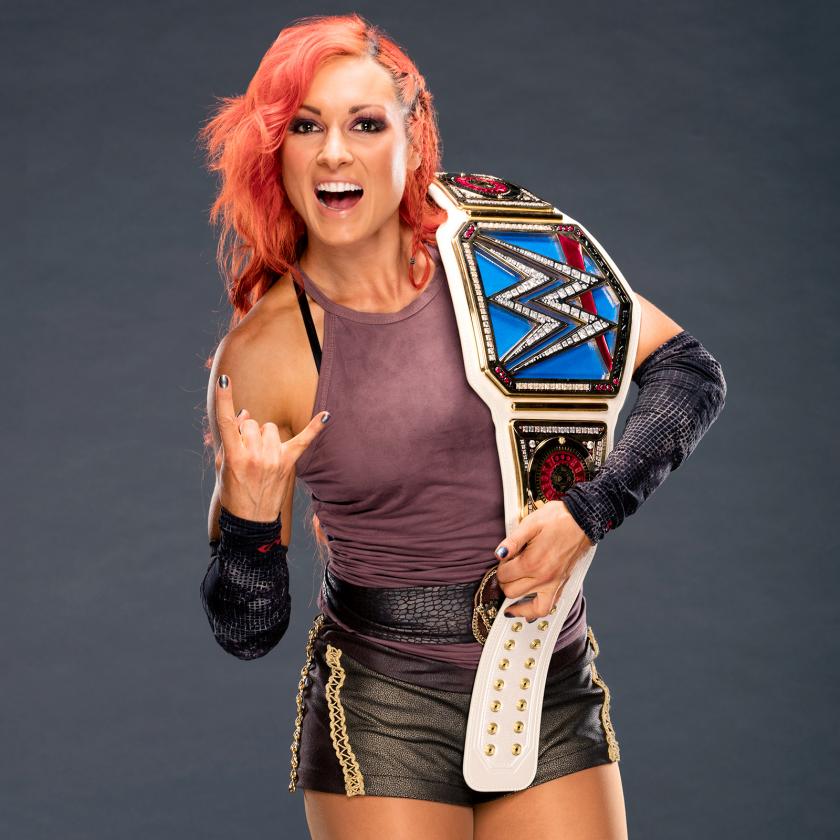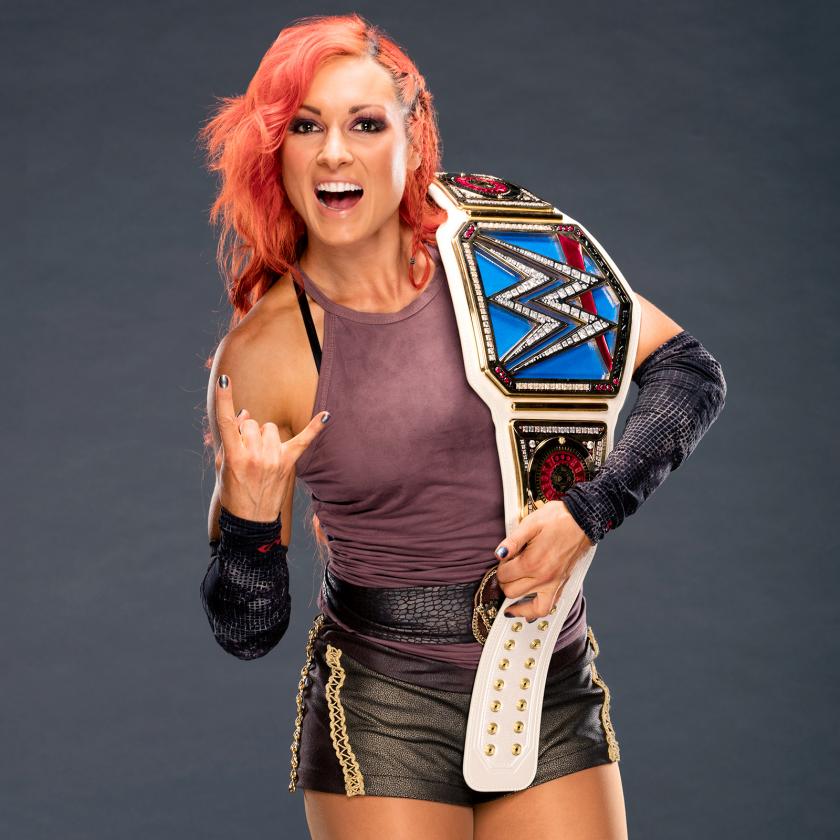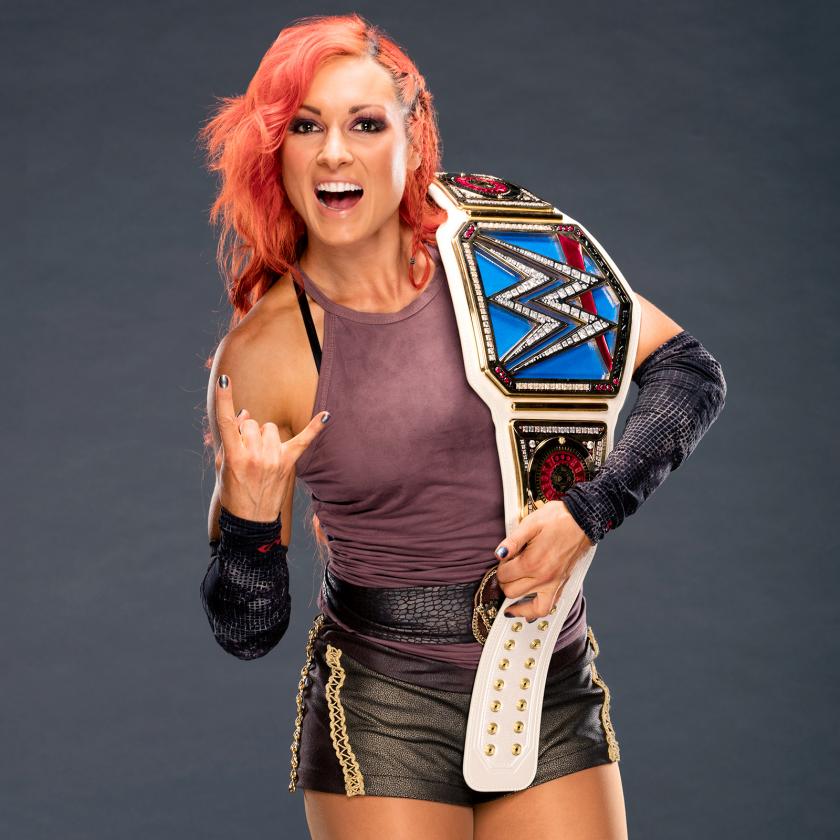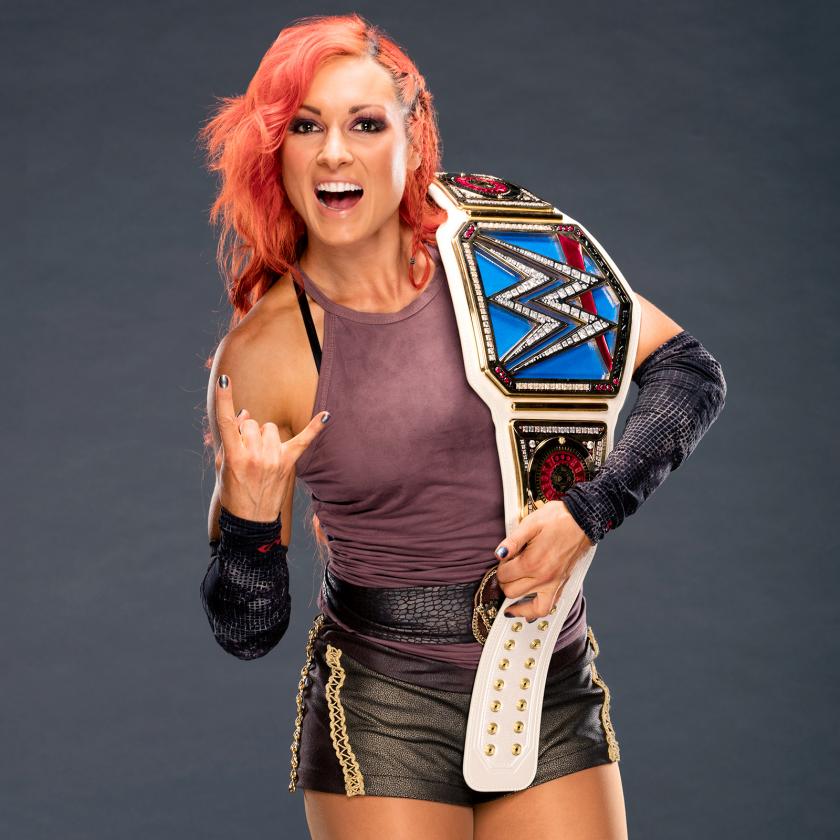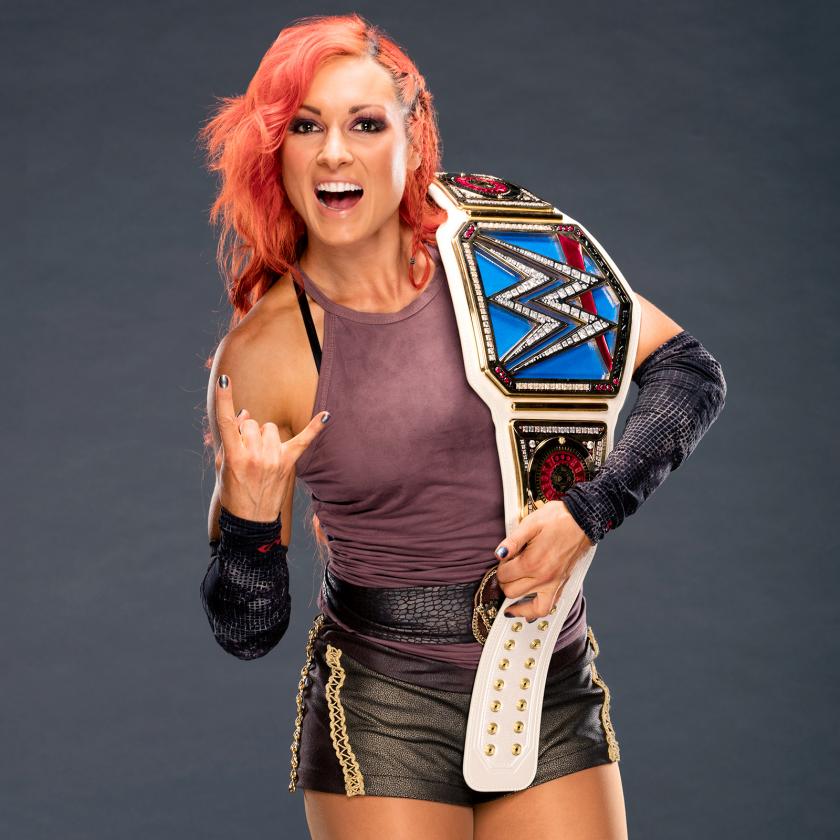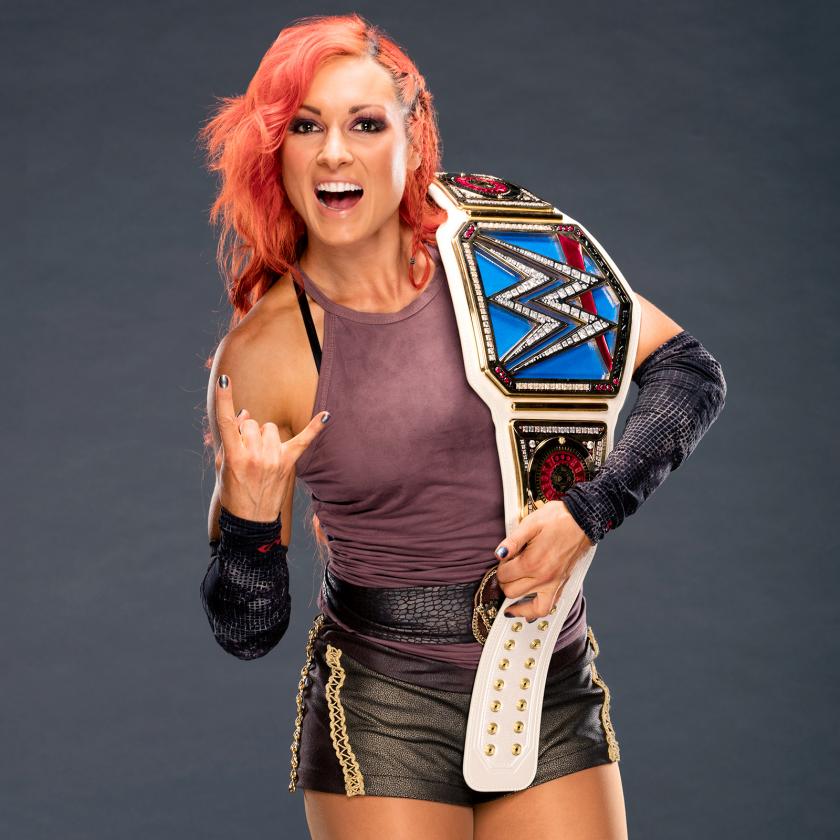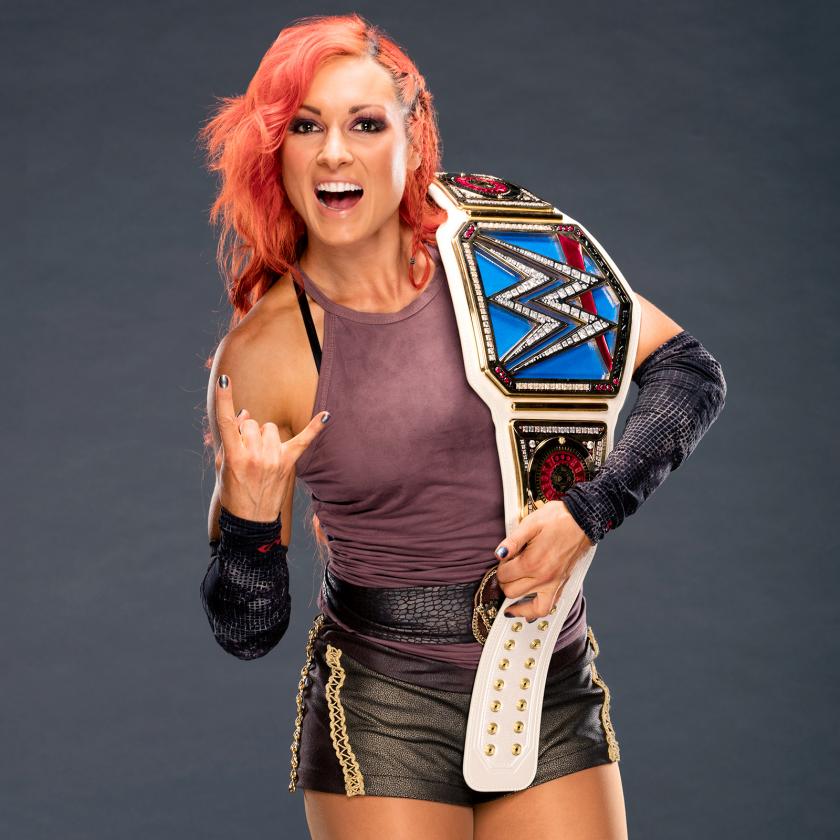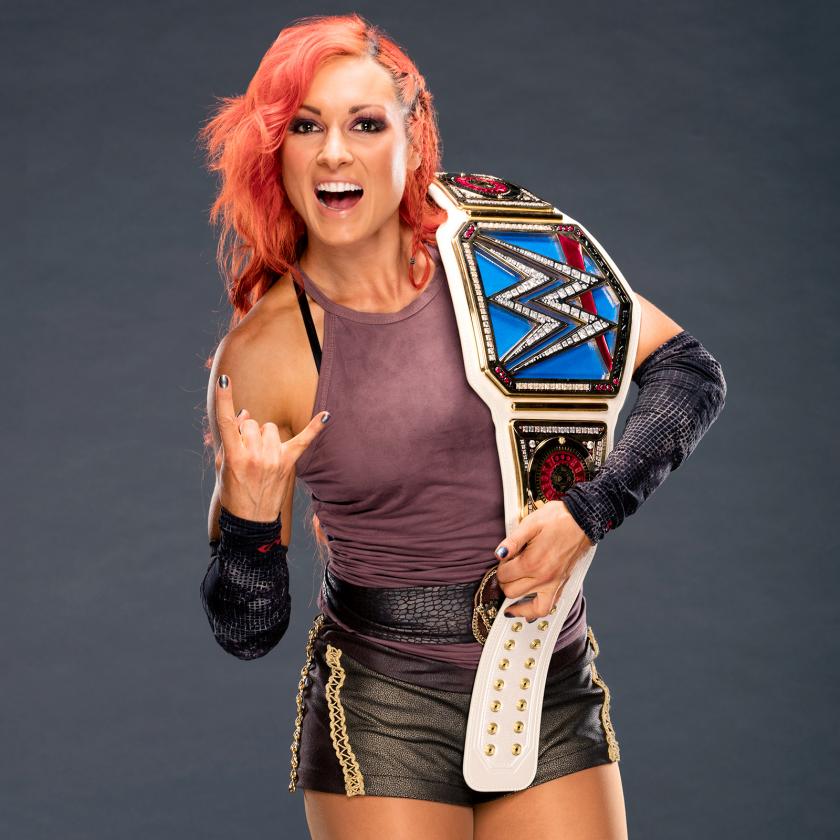 SAMOA JOE
He brings up AJ's family again, in a terrifying manner.
Promo Rating: Eight Jake Roberts
THE MIZ & RANDY ORTON VS. REY MYSTERIO & JEFF HARDY
This match can either be good, bad, ok, so-so, meh, awful, terrific, great, terrible, excellent, horrible, kinda ok, decent, or fantastic. Randy Orton goes sadistic on Jeff Hardy again. Rey and Miz go at it, and Rey counters everything Miz tries to do. Hardy comes in and the faces beat on Miz until Jeff hits the Swanton Bomb for the win. Randy Orton RKOs everybody, including his partner. The match was really bad after the Orton-Hardy start.
Match Rating: Two Gold Medals
A really good show despite the shit main event.
Overall Show Rating: Seven Gold Medals