PAIGE & SHANE McMAHON
Britain tries and fails miserably to start a CM Punk chant. Tools. So… is Shane reversing what would have been a good heel turn? I hope not. That's what it would seem like as he chooses Daniel Bryan as the SmackDown Live men's Survivor Series team captain. He names Miz co-captain, so… I don't fucking know. I'm not gonna rate this segment because I still don't know what to make of it.
---
Miz and Bryan agree to Shane as the next person on their team, and Miz lets DB have the next pick.
THE NEW DAY VS. THE USOS
So there's going to be a tag team Survivor Series elimination match? Did that happen last year? I don't remember. It seems like overkill. If there's any justice, SAnitY will jump in and destroy everybody. I was highly entertained by Kofi's seizure distraction while Big E came out of nowhere with a clothesline. Big E is DOMINATING this match, until Jimmy Uso throws him into the timekeeper's area.
Kofi does a giant trust fall until both Usos from the top turnbuckle. I have no idea how Kofi doesn't break his neck doing the SOS. He also landed way high, on Jey Uso's face, on a top-rope cross-body splash. Big E back up gets back to trucking his competition with a spear on Jey through the ropes to the outside. He is a wrecking machine and is the best part of a really good match. Jimmy Uso hits a splash on Kofi to pick up the win for his team. The Usos give respect to New Day after the match and make them their first pick for Team SmackDown Live. New Day accepts.
Match Rating: Eight Gold Medals
Daniel Bryan makes Rey Mysterio his next pick. Miz says only if Mysterio impresses in his match against Almas tonight. I really enjoy how they will choose their final member: each picks a wrestler and they face each other, winner gets the last spot.
BECKY LYNCH
I can't wait until Becky and Ronda get at each other. She says she's gonna make Ronda her bitch, and calls out anyone. SAnitY?? Will it be NIKKI CROSS?? HELL YEAH! AND she's back with SAnitY! This is fucking awesome.
Becky Lynch Promo Rating: Seven Becky Lynches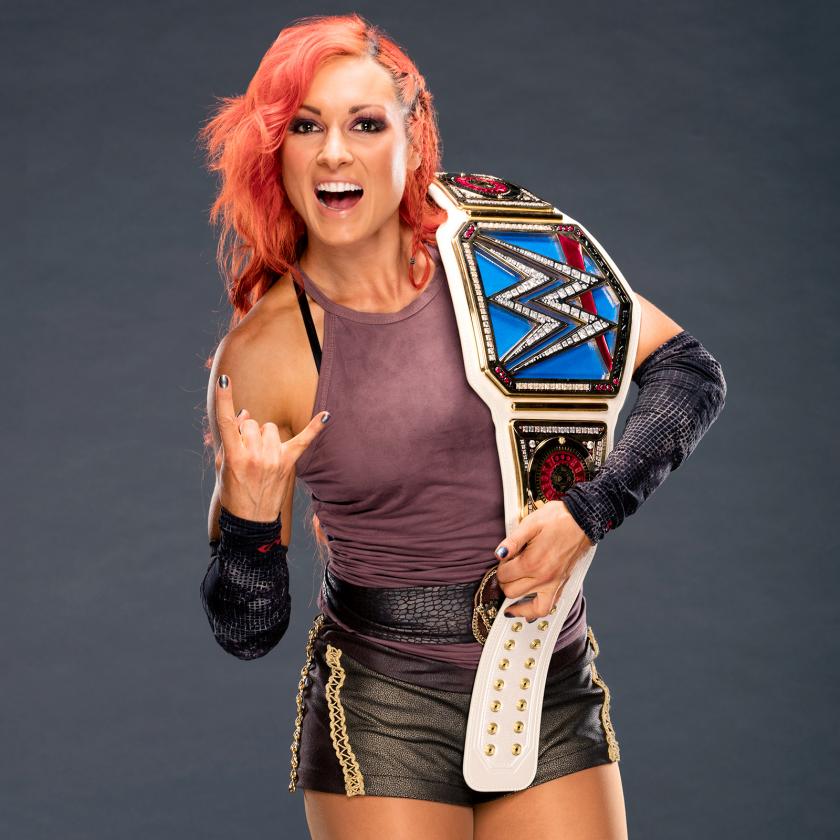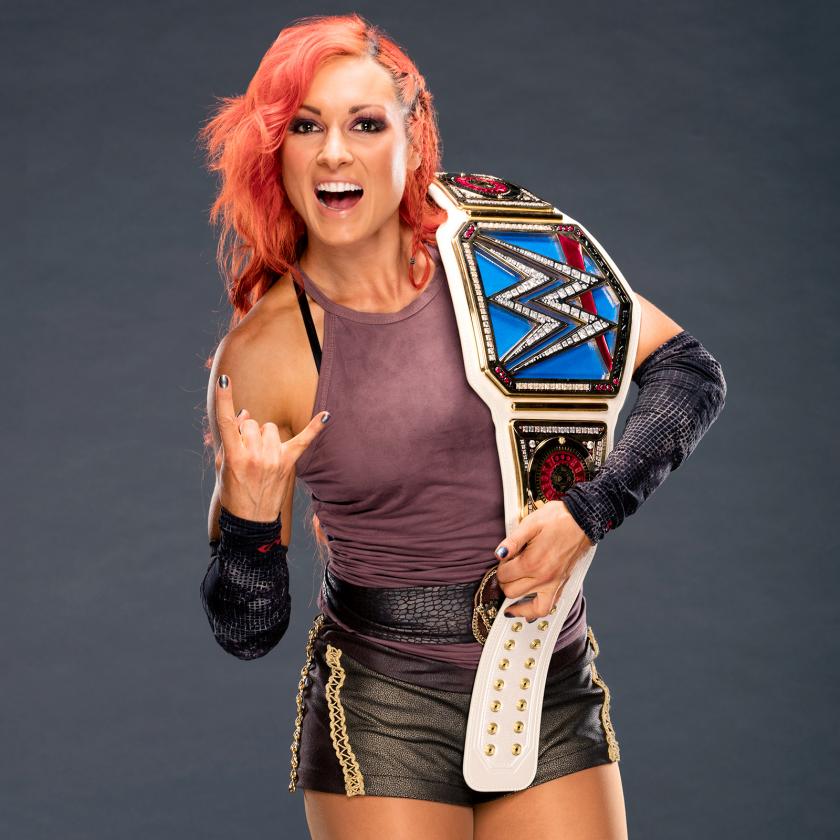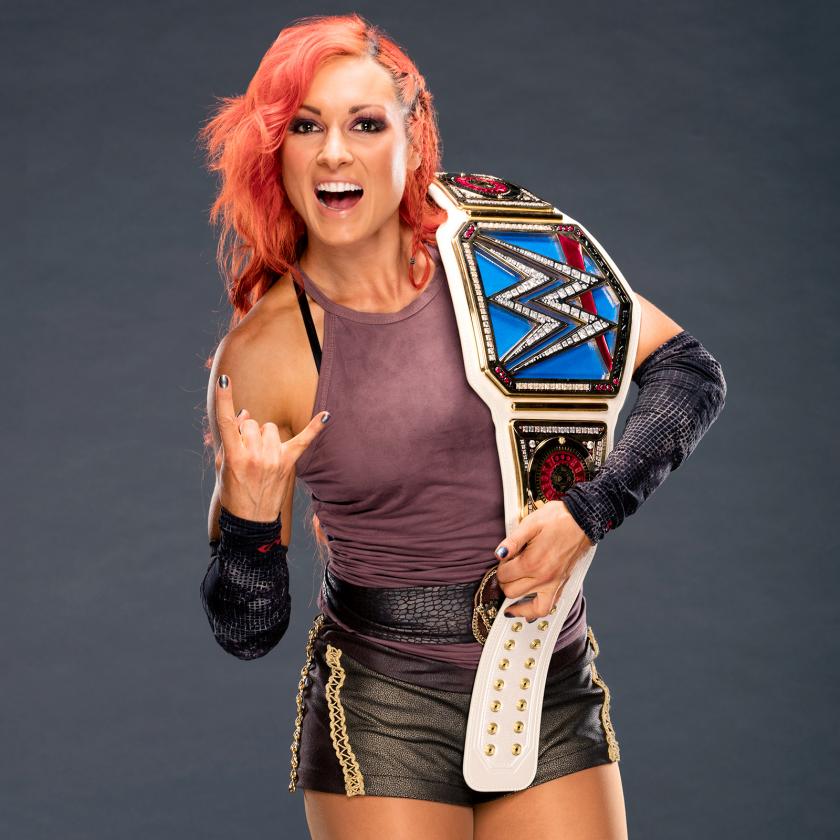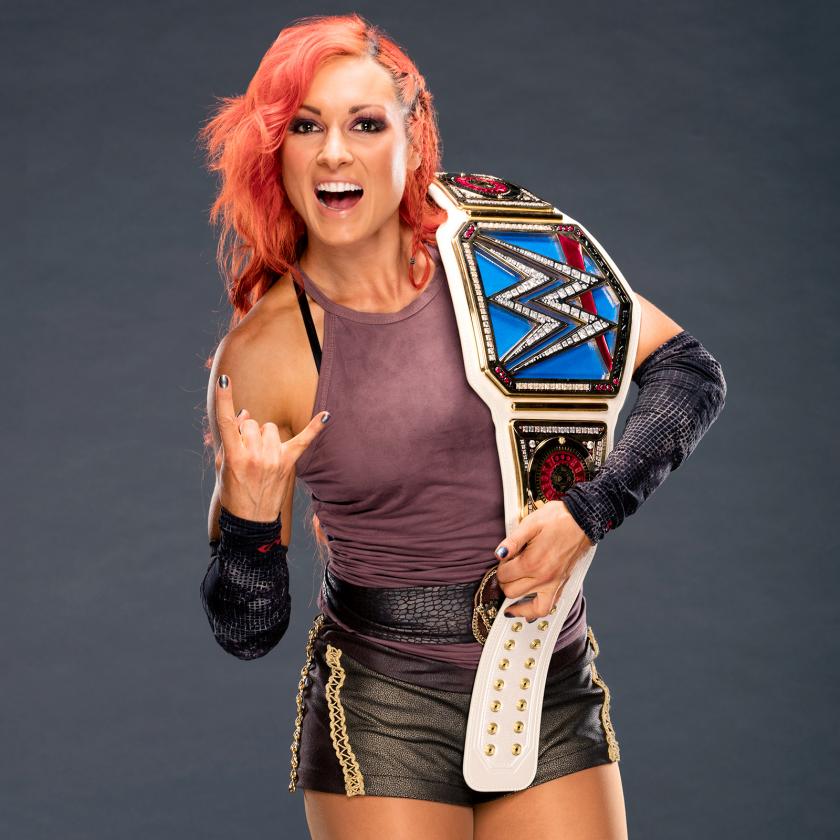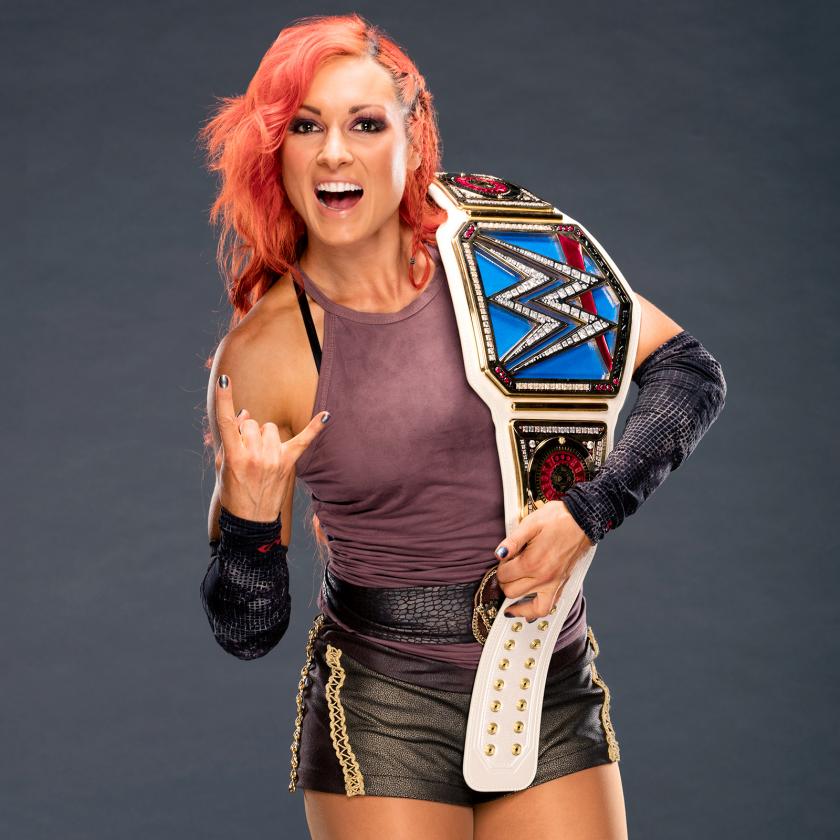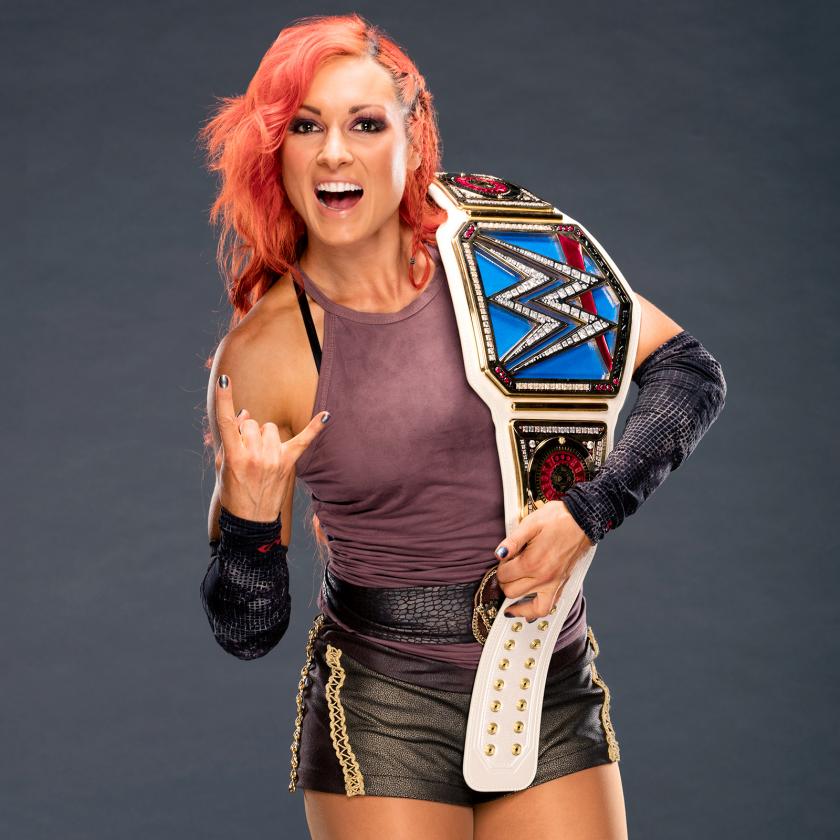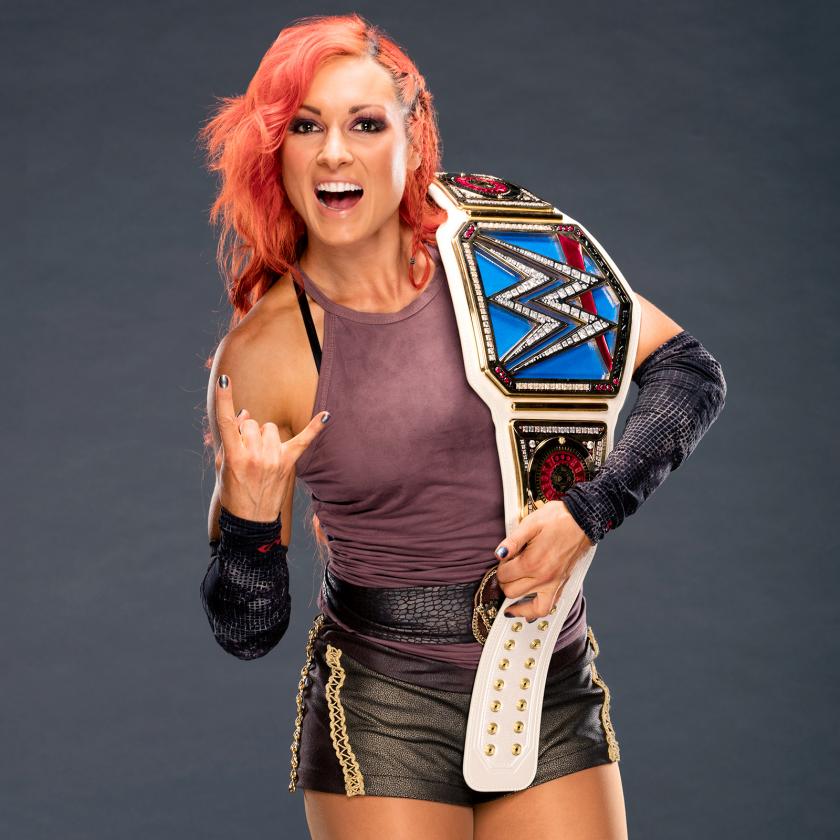 BECKY LYNCH VS. NIKKI CROSS
Nikki is giving a hell of a showing in her SmackDown Live debut. She's batshit insane and it's an awesome style. Nikki gets a two-count with a cross body from the top turnbuckle, and hits an inverted DDT to take control of the champ until Becky bounces her off the bottom rope then locks in the Dis-Arm-Her. Nikki taps out, but that was a good match
Match Rating: Six Gold Medals
Daniel Bryan makes Jeff Hardy his final pick, while Miz is going to pick Randy Orton. Nope, I predicted incorrectly, it's Samoa Joe. I'm rarely wrong, but I'll eat shit on this one.
SHINSUKE NAKAMURA
Shinsuke cuts a decent promo on Rollins. A little chilling even.
Promo Rating: Two Jake Roberts
REY MYSTERIO VS. ANDRADE "CIEN" ALMAS
No Vega for Almas tonight. Good fast early pace from two well-traveled luchadors. That pace slows after Almas FLOORS Mysterio with a back elbow. After Almas catches Rey's hurrancanrana attempt on the outside, he swings him HARD into the barricade. Rey has always been one who takes a lot of punishment.
I think Mysterio caught Almas in the head with his knee. That didn't look good. Two straight running double knees in the corner by Almas gets a two count on Mysterio, I can't believe he kicked out. They botch a tilt-a-whirl back breaker as I don't think Rey's back ever hit Almas' knee. Come on guys, fast doesn't mean accurate. Get the moves right.
They make up for it with an awesome sequence in the outside including a hurracanrana into the ring apron and a diving DDT by Mysterio. He hits the 619 and Drops the Dimeo n Almas for the win, likely securing his spot on the SmackDown Live men's Survivor Series team. They lose a little bit from the sloppiness, but overall a great m—RKO OUTTA NOWHERE!
Match Rating: Seven Gold Medals
AJ STYLES
AJ gives a spoiler: he beats Brock Lesnar at Survivor Series
Promo Rating: Seven Stone Colds
Paige announces the SmackDown Live women's Survivor Series team: Carmella, Naomi, Sonya Deville, Asuka, and Charlot… Mandy Rose? Mandy runs her mouth and gets smacked by Naomi. That was weird, and where was Charlotte?
JEFF HARDY VS. SAMOA JOE
I was mostly listening to Miz and DB argue, and then Samoa Joe makes Hardy tap out to the Coquina Clutch. Sorry, but I don't know if this match was any good, so I'll leave it as an undetermined rating.
Daniel Bryan attacks Joe and puts him in the Yes! Lock as Miz pulls him off, then DB attacks Miz! DB throws Shane! Bryan goes nuts! Yes! Yes! Yes! That was a cool finish.
Overall Show Rating: Seven Gold Medals